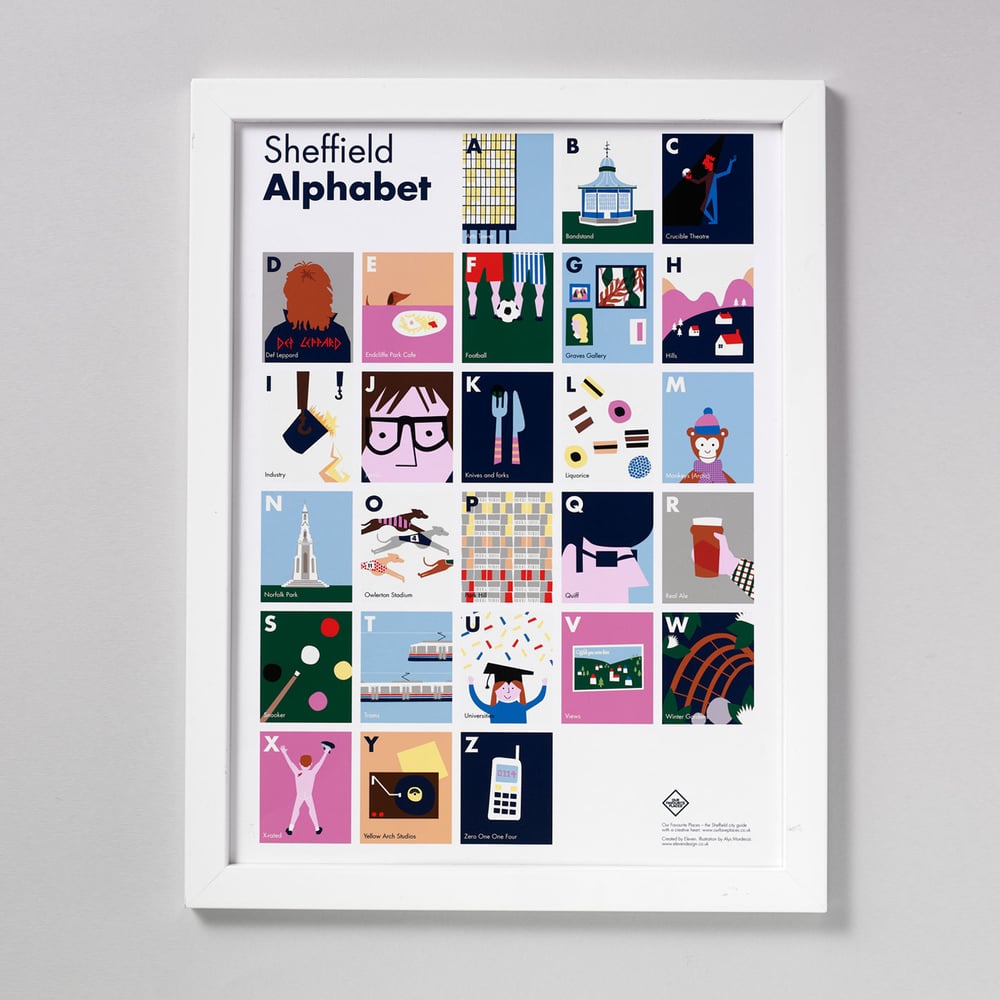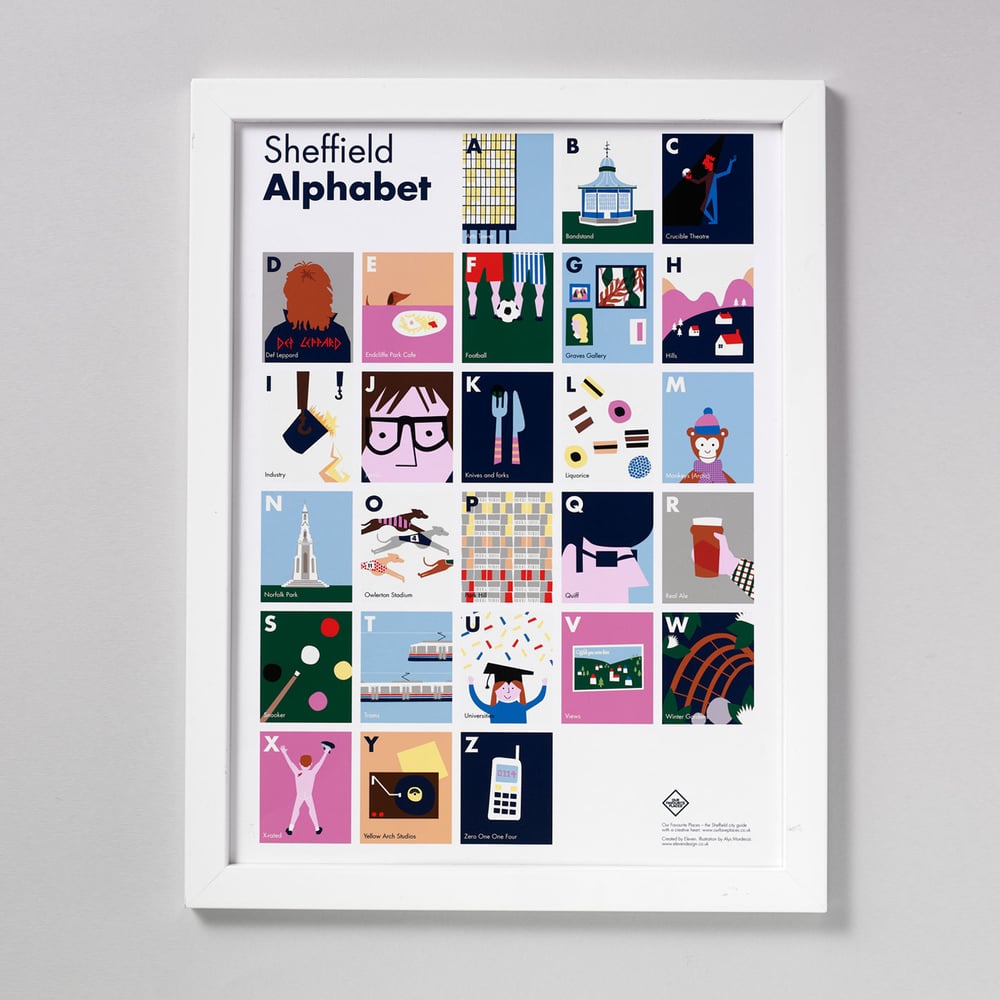 Sheffield Alphabet Print
£20.00
A is for Arts Tower, B is for Bandstand...
Our Sheffield Alphabet takes you on a tour of the city from A-Z, via J is for Jarvis and T is for Trams.
This delightful A3 print, illustrated by Alys Mordecai at Eleven Design, is printed on 170gsm matt paper using a palette of pleasingly retro colours.
The print is sold unframed and will be posted to you in a sturdy cardboard tube.
Also available as a postcard set.