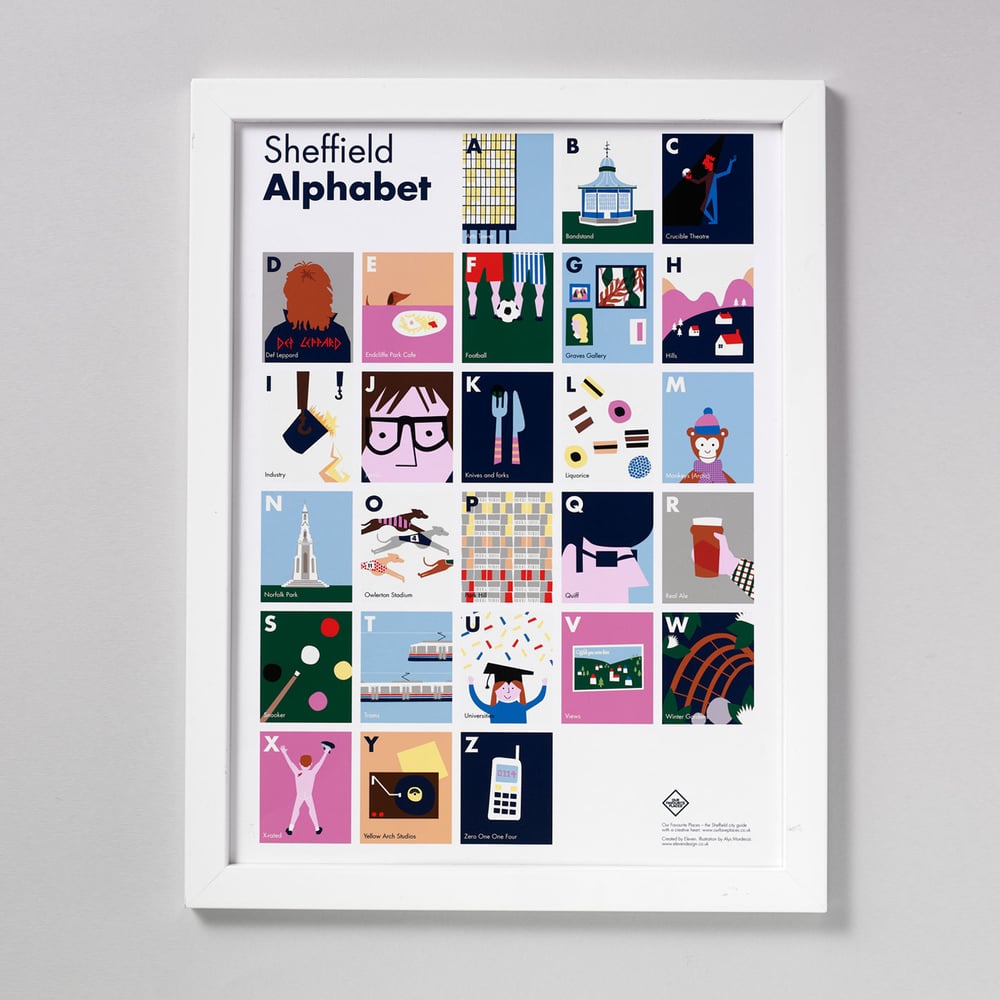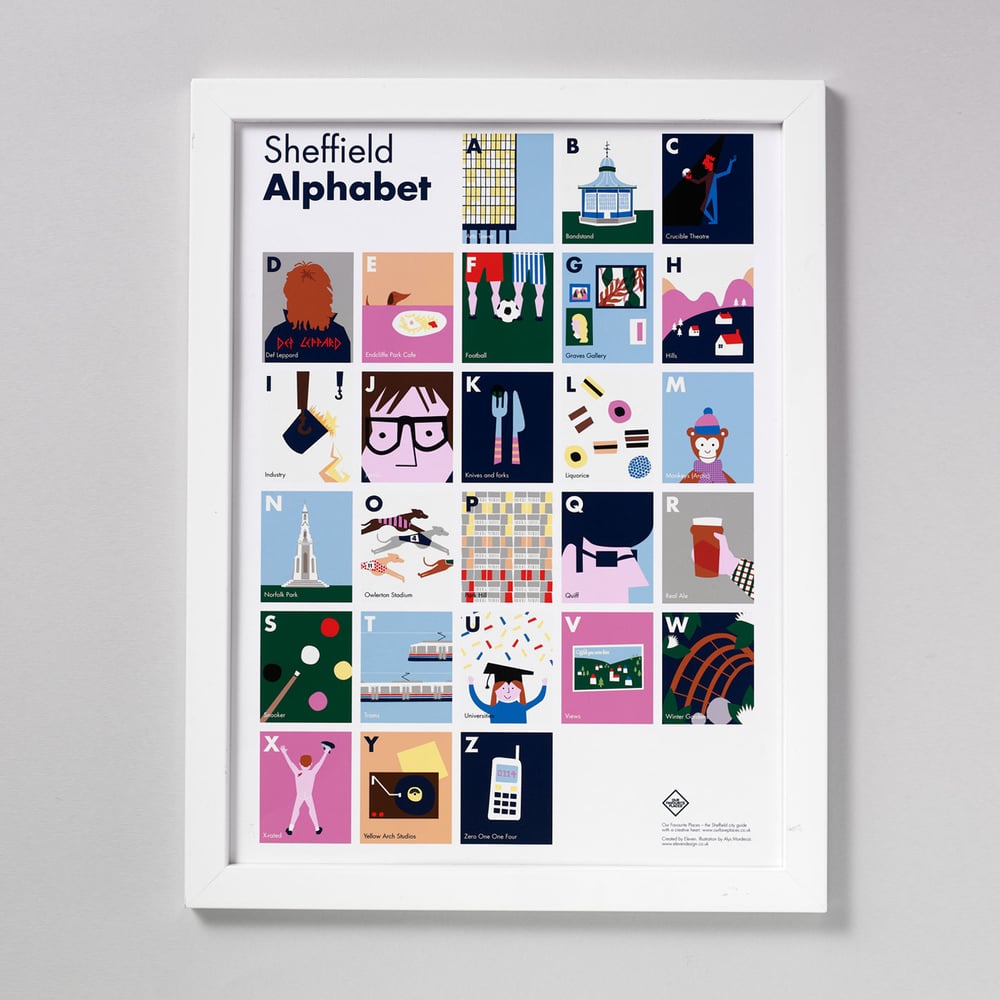 Sheffield Alphabet Print
£20.00
A is for Arts Tower, B is for Bandstand...
Our Sheffield Alphabet takes you on a tour of the city from A-Z, via J is for Jarvis and T is for Trams.
This delightful A3 print, illustrated by Alys Mordecai at Eleven Design, is printed on 170gsm matt paper using a palette of pleasingly retro colours.
The print is sold unframed and will be posted to you in a sturdy cardboard tube.
Also available as a postcard set.
*** PLEASE NOTE ***
Our last post day for 2020 will be 18 December. Any orders that come in after 4pm on that date will be posted on 4 January.
Throughout December, we're donating all takings from our online shop to Sheffield Food Bank Network, Foodhall and Foodworks Sheffield. These orgs do amazing work in our city to get food to people who need it, providing immediate support and solidarity during this pandemic.